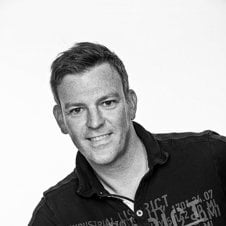 Tom Espen Hansen
Consultant – Customer Consulting
Tom Espen Hansen
Consultant, Business region Norway
What is you role in IST? For how long have you been here?

I've been working at IST since august 2010, with a one year break three years ago when I was working as a school manager. Right now I'm working as an consultant, within IST Everyday (School, Learn, IOP, Abcence and Scheduling). I'm also responsible for the education programmes of pur new county customers.
Tell us short about your background.

I have a master degree in computer science and school management and I have been working as a teacher and school manager several years before I started in IST.  
Tell us what you like the best about your job.

To do something meaningful, helping schools to be more structured and efficient in their processes. I also enjoy very much the flexibility and variations in my daily work.
What is your personal "Learn More"?

To become a master in IST Everyday, especially for the higher school levels.