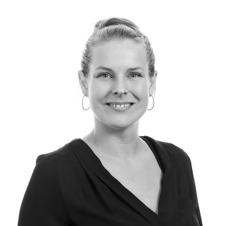 Nikoline Kofod Ravn
Proces- and Project Consultant – Customer Consulting
Nikoline Kofod Madsen
Consultant in the Service & Support team, Business region Denmark. 
For how long have you been here?
I have been at IST for almost 2 years now.
Tell us short about your background.
I came to IST after I took my degree, MSc in Information Technology, Specializing in ICT, Learning and Organizational Change. Before that I worked several years with nutrition and cooking since I also hold a degree in nutrition and health.
Tell us what you like best about your job.
I love all the smiles at the office every day! The best thing about my job at IST is my co-workers and the work I do with our customers.
What is your personal "Learn More"?
I want to learn some Hindi as I dream of travelling to India.