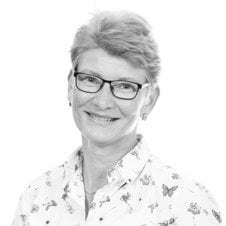 Dörte Knop
Accountant – Corporate Services
How long have you been with IST?                        

Since  Feb.2001
Tell us short about your background.   
Bank business assistant, occupation learned, now accountant, some tasks of human resources and a little bit "feel good manager" for the colleagues :)
Tell us what you like best about your job. 
The best of my job is the different tasks everyday and helping colleagues to feel good. 
What is your personal "Learn More"? 
My personal learn more is to get better and better in accounting and in the program Navision.