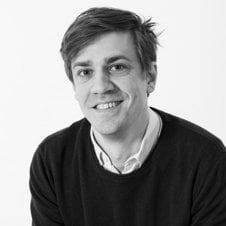 Mattias Engquist
Editor – Marketing & Communication
How long have you been with IST?
I started when IST acquired Schoolido at the beginning of 2019 - but since mergers count as employment (or do they?) in said company, I've been around for about five years! 
What is your background?
I have been studying tons of different things: movie science, literature, science fiction writing, creative writing, idea history, etc. - before finally settling for journalism. I worked freelance as a writer parallel to other types of employment (the life of a struggling artist) before joining Schoolido as a part of the production team creating content for the Swedish schools. 
Tell us what you like best about your job?
As an editor, I get to read, write and edit a lot of different texts about a lot of different things. Every day is a great opportunity to learn something new, which is the best part! It could be Word War 2 strategies, climate changes, new products in IST or the composition of the atom. Speaking of atoms, just the other day I found out that if you were to remove all the space between and inside of the atoms - all the mass made up by humans would be the size of a sugar cube. Been thinking about this one a lot…
What is your "Learn More"?
I really would like to learn to play the harmonica, the worlds most portable instrument. I thought this would be easy since I played the trumpet for a semester in third grade, but apparently, it is not. Also, Neil Young does it without using his hands, so it shouldn't be that hard - right?