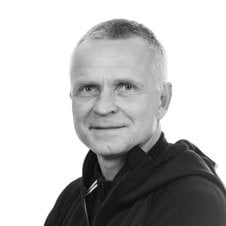 Thomas Kenworthy
Support technician – Customer Support
Thomas Kenworthy

Support technician, Business region Norway
What is you role in IST? For how long have you been here?

I've have been working in operations for 3 years. The operation dept is filling the gap between development, infrastructure, support, and consulting. Our tasks are like; deploying new software, sizing the infrastructure, configuring the applications and integrations, ensuring availability and security and help resolving all kinds of issues and questions during our daily deliveries.
Tell us short about your background.

I graduated as a master of science from Trondheim NTNU back in the previous millennium and have since worked with operations in different companies.
Tell us what you like the best about your job.

I love my colleagues and look forward to come to work seeing them everyday. I like the short span between departments knowing basically what is going on in the company.  Also working in a medium sized company gives the opportunity both for varied tasks and specializing in particular fields. 
What is your personal "Learn More"?

Professionally I try to keep with all the new technology. In my spare time I enjoy learning austrian economics & history and I work on improving my chess.