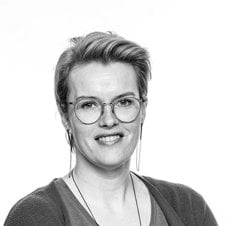 Kathrine Engebretsen
Consultant Operations & Support – Customer Support
Kathrine Engebretsen

Consultant Operations & Support, Business region Norway 
What is you role in IST? For how long have you been here? 
I joined the exceptional Operations & Support team as consultant in the Oslo office on March 1st 2019, so I'm still a newbie! 

Tell us short about your background.
Before I started here, I worked as a teacher at a primary school. Before that I've worked at various schools/after-school programs and within administration/IT.  

Tell us what you like the best about your job.
Coming here to IST kind of feels like full circle; working in the crossline between school and IT, gathering up everything I know and love. As an added bonus, the variety of my work is fantastic and I get to help customers as well as twist my brain in various ways to find the best solutions.  

What is your personal "Learn More"? 
My personal Learn more at work is to become a master at everything that revolves around my field: IST kindergarden and after-school. My personal Learn More is to greatly improve my golf handicap!